2012 has been an amazing year for Star Trek fan fiction! Authors of all stripes, looking at all eras, all genres, all universes and all characters have made their mark. Here's a look at some of the works that caught my eye. And they caught yours, too, for every one of these works is either an award winner on its particular home forum or was selected by its home forum's staff as being meritorious. Get ready to laugh, cry, cringe, fall in love and become breathless with excitement. Are
you
ready??? Let's break out the Champagne and toast these works!
The Players
Which are the major Star Trek fan fiction forums right now? These are the ones I know about, and, unfortunately, alt.startrek.creative seems to be gone from the Internet. Hence the following list (in alphabetical order) should by no means be considered conclusive.
In addition many fan fiction authors have written series and anthologies that they have published on their own sites. As always, comments are welcome. If you know of another
active
fan fic site, please post the link! I'd love to showcase its best works next year.
Artistry
A quick word about talented artist
Bluetiger
. She has created some truly beautiful works, and I am privileged to be able to include them in this blog entry. Many, many thanks to her. Please check out her Deviant Art page to see more of her wonderful work!
Themes
Rather than focus on a particular era or site, I'd like, instead, to look at specific themes. There are any number of generalized topics on which fan fiction authors put their own special spin. The devil may be in the details, but the fun is in the comparisons.
Optimism and Happy endings
Plenty of stories were written specifically to give readers a case of the warm fuzzies. Outstanding in this field included Bry_Sinclair's
Bright New Day
, where Border Dogs got a much more settled home station and a feeling of home. This story won the Trek BBS February
Bright New Day
challenge.
Meanwhile, on Ad Astra, Templar Sora's
Interlude - Grown
showed a young alien girl graduating and going out into the world, as her proud father looks on. This title won the Ad Astra March
Puppies, Kittens, Candy-Floss and Sunshine
challenge.
History and the Past
Star Trek's past and various species' and characters' own personal pasts made for some compelling reading.
In Lil Black Dog's
The Awakening
,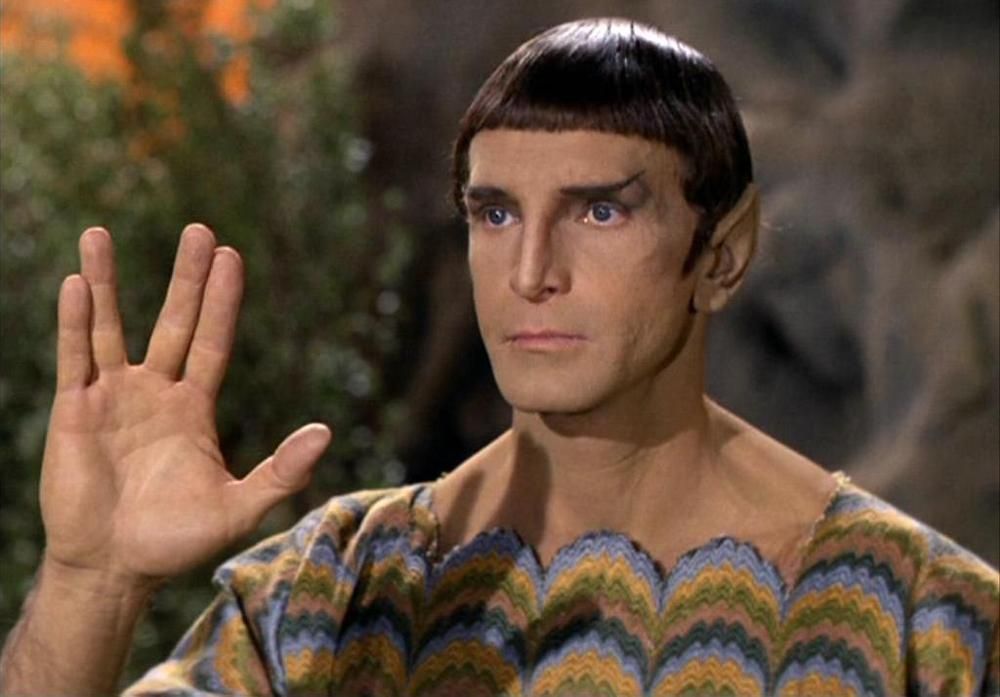 a pair of mysterious travelers end up on Vulcan. Are they friend or foe? For a young boy trying to understand his place in that world, the question of whether he should help them looms large. This title won Ad Astra's July
Page from History
challenge.
Stoek's chilling
Last Contact
took the reader on a journey to a thoroughly unfamiliar place, and upended traditional notions of Star Trek aliens while it did so. This piece won Trek BBS's June
Meet the Neighbors
challenge.
A character history such a Gildir's
Roads Not Taken
brought the reader right into what makes Scotty, Scotty, and tied together TOS and the JJ Abrams Universe smartly and believably. This title was the first runner-up in Ad Astra's July
Page from History
challenge.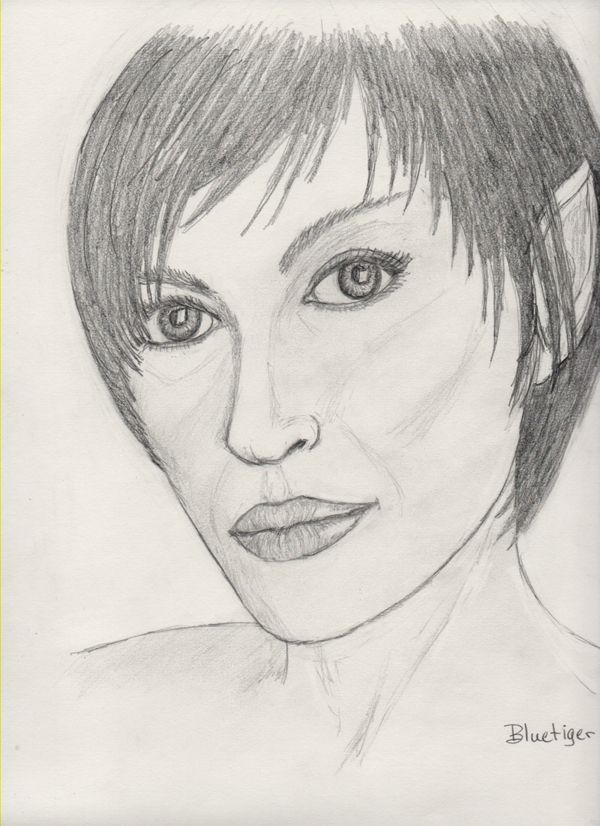 What Does He See?
by Bluetiger
T'Pol's background is tenderly explored in
T'Pol of Vulcan
by panyasan, a work selected by the Delphic Expanse's TPTB. The story explores two transformative events in this fascinating canon ENT character's life.
In
Day of the Dead
, jespah brought Trip Tucker to another time and place as, in part, a result of Wesley Crusher's warp bubble experiment. This ENT-TNG crossover even contained references to TOS and won the October Ad Astra
Burdens of Command
challenge.
Cooperation
Sometimes characters came together in order to fulfill a common goal or purpose.
In
The Death of Kings
,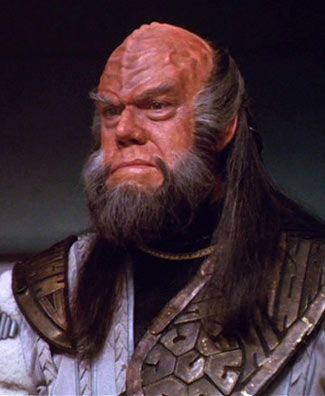 MacKenzie Calhoun strung together several of the TOS films in order to show the progression of how a Vulcan and a Klingon ambassador learned to work together. This story won the Ad Astra May
Friends and Enemies
challenge.
For the crew of the
Aelwyd
, it's a task that seems simple, but isn't when you're learning how – it's the first time solo docking a freighter. Tegan Webb not only accomplishes that, but also meets someone very interesting in jerriecan's
Aelwyd
, winner of the Trek BBS May
Out of Uniform
challenge.
Sacrifices
When characters give something up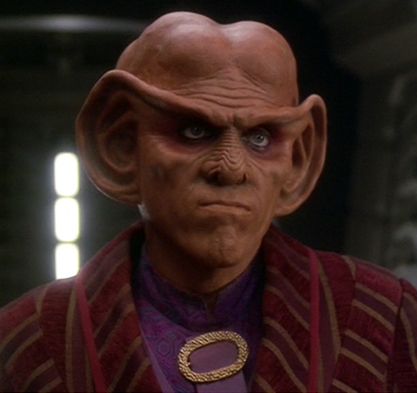 – something that's valuable to them – they grow and change, and can never be mistaken for Mary Sue.
Aurora West's
Even in the Worst of Times
uses humor to show DS9's Quark making what, to him, is a great sacrifice. This tale won the Ad Astra April
Needs of the Many
challenge.
For a certain pair of hybrids, home must be given up so that they can be as one. Honeybee's
Seeing Angels
brings ENT into a new generation with intrigue and romance. This story was chosen as a 2012 favorite by TPTB at the Delphic Expanse.
Ensign Cassandra Stillwell gives up some of her dream in order to defer it in favor of the here and now. Bry Sinclair's
Future Aspiration
won the TrekBBS's
Shattered Dreams
challenge in September.
Alternate Timelines and Realities
Star Trek is full of what-if scenarios where, if characters zig instead of zag, things could turn out far differently. The JJ Abrams film, certainly, takes this to an extreme. But so did fan fiction writers.
Lil Black Dog's
The Last Full Measure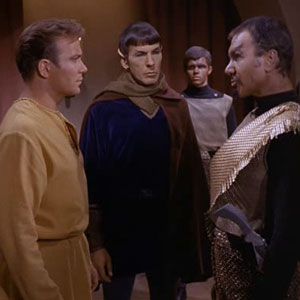 pumps this up by putting the decision in the hands of TOS-era Organians. This story (which can be enjoyed with or without its epilogue) won the Ad Astra February
Decisions, Decisions
challenge and shows what would have happened if the Organians had not intervened, and had left Kirk and Spock to their fate at the hands of the Klingon, Kor.
What would have happened if
Voyager
could have made it home earlier, rather than later? This intriguing question is answered in Angry Fanboy's
Home
, winner of the Trek BBS March
What If
challenge.
Jonathan Archer's got one last mission, in
The Last Request
by Weerd1, which neatly fits ENT together with the JJ Abrams universe. The story was chosen as a 2012 favorite by TPTB at the Delphic Expanse.
In
Three Months on Vulcan
, Misplaced explores an alternate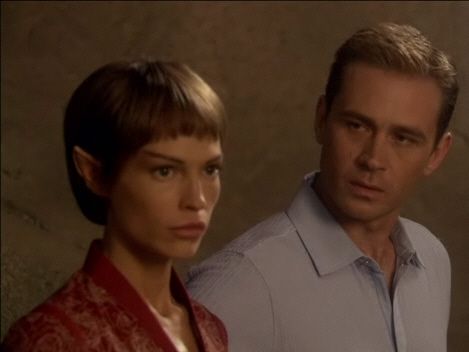 scenario where a younger Charles Tucker III goes to Vulcan for advanced engineering classes, and meets somewhat different versions of T'Pol, T'Les, Soval and Amanda Cole.
Looking Toward Earth
by Bluetiger
This charming and beautifully detailed work was selected by TPTB at the Delphic Expanse as a 2012 favorite.
Unpleasant and Downright Horrible Moments
A young boy's life is forever altered when he is separated from his parents at far too young an age, and he is indoctrinated into the ways of becoming a good citizen of the Terran Empire. The experience is recalled when, as an adult, he is faced with a difficult test. Jespah's story,
Paving Stones Made From Good Intentions
, won Ad Astra's January
Pathways
challenge.
Sigrid Hellum finds that
the tail end of the universe – and perhaps of measurable time itself – brings with it some rather unpleasant trappings, in Angry Fanboy's
Majestic
. This spooky tale won the October
Nightmares
challenge on the Trek BBS.
Rachel Keller finds herself fighting for her career in Bry Sinclair's
Taking a Stand
, the winner of the Trek BBS February
Dressing Down
challenge.
Bry Sinclair also tackles a terrible way to go in
Out in the Cold
, the winner of the Trek BBS April
Abandoned
challenge.
In response to the August Ad Astra
Criminal Intentions
challenge, Enterprise1981 presented the story of how Rebecca Sullivan was pushed to the limit, and the role that Limis Vircona played in carrying out the aptly named
Vigilante Justice
.
Romance and Friendship
Answer in the Sky
,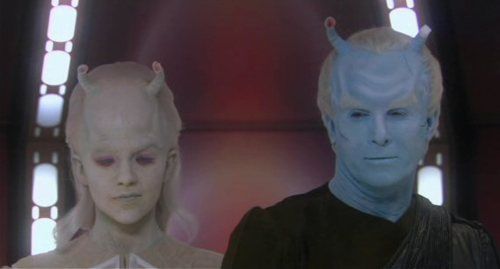 another selection by TPTB at the Delphic Expanse, is Glory1863's fill-in story of just how Shran and Jhamel initially got together.
As a supplement to ENT's canon episode
Judgment
, TPTB at the Delphic Expanse selected tishkajaku's
Judgment: Retrieval
, which adds scenes that were missing from the episode and emphasizes more of the friendship aspects of the story, between Captain Archer and his advocate, Kolos, and among the members of the
NX-01
's Bridge crew.
Alpha Flyer's
Ten Random Things Tom Paris Regrets (Not) Doing
explores, in very short order, the Paris-Torres relationship from Voyager with wit and a bit of humor.
bluesman's
From San Francisco to the Stars
captures old friends (and sometimes more) Captain Merrick Dylan and Dr. Veronica West as a new ship – the
Lexington
– is just about ready to get up and go. This story won the September
Transitions
challenge at Ad Astra.
Mixed Bag
There are some genres that were seldom seen. These gems stand out for their originality.
In GatorDASH's
Data Fragments
,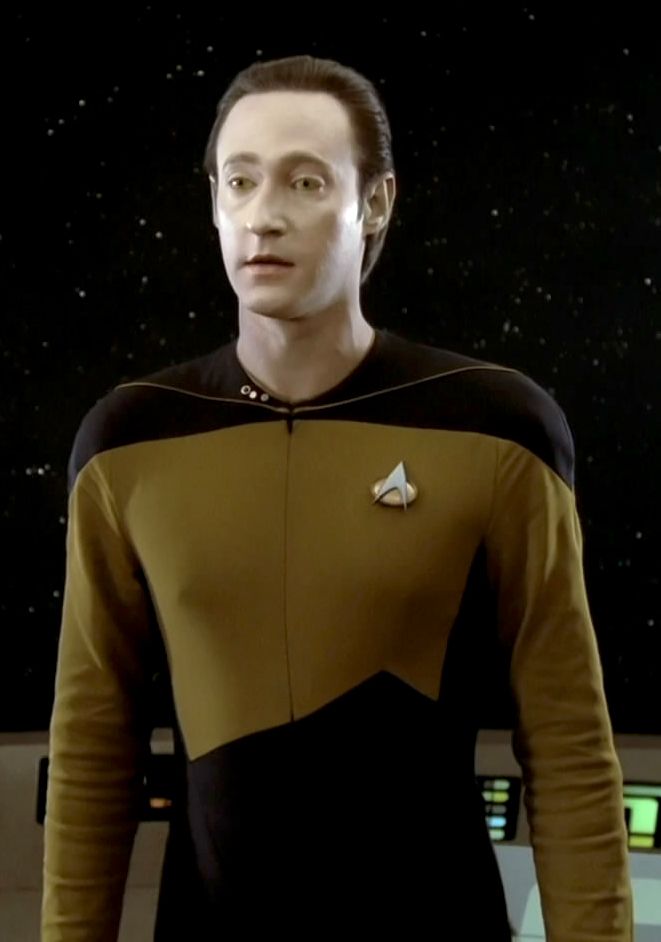 Data suffers a bit of memory loss, much as is experienced by the protagonist in the film
Memento
. Piecing together the backward narrative took not only Data's ingenuity, but the writer's as well. This TNG story won the Trek BBS July
Star Trek A La ...
challenge.
Cobalt Frost stuffed in more tired tropes than you could shake a stick at in
And in the Quiet Heart Lies Hidden
, in response to the Trek BBS's
Clichés
challenge. Magical technology was explained away with increasingly odd technobabble as lovers, alas, suffered an all-too well-known fate in this salute to the trope.
In the mood for some farce? Mistress Euclid's
Christmas on Andoria
has pretty much everything but slamming doors, as characters comically attempt to get together, hide from each other or convince each other to test their limits. Selected by TPTB at the Delphic Expanse.
What's happening here? Lieutenant Reed and Commander Tucker switching bodies? Belen's
Common Perspective
asks how these two rather different men would handle that kind of a switcheroo.
The winner of the August competition challenge, Cobalt Frost, told a story to "
boys, girls, androgynous, and transgendered children." T'Aesop's Fable Time
told a humorous tale of a competition between two captains in language that wasn't always perfect for the little ones.
Trek United's Role in all of this
TrekUnited Publishing's
Mission Statement
is that we exist to help Star Trek fan fiction authors create and distribute their work, without any charge or expectation of favor beyond our common love of Star Trek. We do this without any implication of copyright ownership beyond the author's moral right to be identified as such and his or her ownership of the original characters and ideas contained in his or her work. If you are interested in our work, this is a quick tour of what we have been doing ....
Unlike magazines, looking for
first/exclusive international rights
, we want writers and authors to actively contribute to their home forums and submit their best to us so that we can help them take it to a wider audience. That way, everybody wins. The forums (Trek United included) receive more submissions, and this arrangement stimulates feedback and comment so that the writer can tweak a work for a submission to TU Publishing, which in turn publicizes the author and their home forum.
We want to see you succeed.
Onward to 2013!